Jason Day had a good day in the opening round of the Open Championship but it was his choice of footwear that really had the golf world talking.
After draining a 10-foot putt on the 18th social media users were alerted to the Australian Nike shoes and the pants he was wearing with them.
You might also like
MOST POPULAR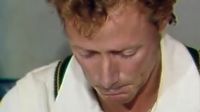 Real men do cry and it's OK
Marin Cilic, Roger Federer, Kim Hughes and Bob Hawke have something in common – their emotions have got the better of them in the most public of places.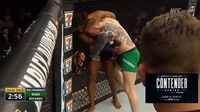 Vicious body slam quickly ends UFC bout
Forget about punches, knees, kicks and choke holds, this UFC fighter used the floor of the octagon as a weapon on his way to the stoppage victory.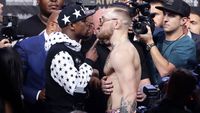 Best of Mayweather, McGregor media tour
McGregor and Mayweather certainly put on a show on their world media tour with both fighters creating a storm of trash talk.
The shoes are part of Day's $10 million a year deal with Nike and many on the internet thought they looked too much like basketball shoes but Nike has them listed as golf shoes – but for women.
Royal Birkdale has a strict dress code with the course's website stating:
"Smart attire is essential, golf shoes are to be worn; smart tailored shorts may be worn with knee length socks or short socks; sports shorts and combat/cargo shorts are not permitted."