Crossrail: Elizabeth line to open on May 24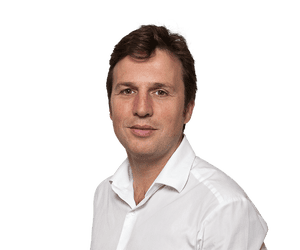 Gwyn Topham
The Elizabeth line will open on 24 May, with the tunnelled central London section of the long-delayed £19bn Crossrail project now ready for passengers.
Transport for London said that the line will open, subject to final safety approvals, the week prior to the Queen's Jubilee celebrations.
The line is set to massively boost capacity on transport in London and the South East, cutting journey times, with a number of new stations and much longer, spacious trains.
The Elizabeth line will initially operate as three separate railways, with the overground services already running as TfL Rail in the west and east planned to join directly with the central section from this autumn.
Abena Oppong-Asare, Labour MP for Erith and Thamesmead, tweets:
Part of the delay and cost has been in Crossrail's complicated signalling, which integrates three different systems, our transport correspondent Gwyn Topham explains:
Trains will run automatically in the central tunnels but need to switch to different signalling systems on both the eastern section of the railway to Shenfield and on the lines to Reading and Heathrow in the west.
Until that is fully operational, passengers travelling in the existing TfL Rail outer branches will need to change at Paddington or Liverpool Street stations. Trains from east or west will directly cross the central section later this year, and services running all the way through are expected to start next year.
More signs with the purple livery of the Elizabeth line will be uncovered in the coming weeks, as well as the updated tube map showing the connections with the rest of the TfL network. Bus services will also be changed in east London to connect with the new stations.
Here's Gwyn's full story on the Elizabeth line opening:
The mayor of London, Sadiq Khan, has welcomed the news that Crossrail services will finally start running through central London on May 24:
"This is the most significant addition to our transport network in decades, and will revolutionise travel across the capital and the south-east – as well as delivering a £42bn boost to the whole UK economy and hundreds of thousands of new homes and jobs.

"Green public transport is the future and the opening of the Elizabeth line is a landmark moment for our capital and our whole country, particularly in this special Platinum Jubilee year."
Crossrail services will start with 12 trains per hour between Paddington and Abbey Wood, from 6.30am to 11pm.
But they'll initially only operate from Mondays to Saturdays, with Sunday set aside for further testing and software updates, "in preparation for more intensive services from the autumn."
At the start, passengers coming in from the west on trains from Reading and Heathrow to Paddington, and from Shenfield to Liverpool Street in the east, will need to change onto the new trains.
Services from Reading, Heathrow and Shenfield should connect with the central tunnels from this autumn this year.
The Bond Street Elizabeth line station is not ready, so won't open on May 24 as work is still ongoing after construction problems. TFL hopes it will open by the end of the year.
TFL says:
The station continues to make good progress and the team at Bond Street are working hard to open the station to customers later this year.
Sunday Times transport editor Nicholas Hellen points out that while Crossrail is finally opening in London, the North of England is still waiting for similar investment:
Northern Powerhouse Rail (NPR), or High Speed 3, is a proposal to connect Liverpool, Manchester and Leeds with new fast services, along with upgrades to services to York, Hull and Sheffield.
But in 2021, the government decided the full high-speed east-west line linking Manchester to Leeds will not be built, and scrapped the eastern leg of the HS2 project to Leeds.
The downgrade was heavily criticised, with senior Conservative MPs, regional leaders and industry figures accusing ministers of betraying the north with a delayed and downgraded £96bn rail plan.
Our transport correspondent Gwyn Topham toured the Elizabeth line in February, and reported:
On the first media trip to see the line in action, riding on spacious trains along the tunnels winding from Paddington to Liverpool Street, flaws appeared conspicuously absent. Twelve trains an hour are now running in the central section excavated under the capital, with an official deadline for opening at the end of June.

Andy Byford, the transport commissioner, said the opening would be "a massive fillip to London's morale and confidence" after the capital was drained of so much life during the pandemic. "When people arrive, day one, they will be blown away by the scale and by how quiet and smooth the train ride is."

On the concourse below the glass roof of Paddington's Elizabeth line station, Byford's words seemed no exaggeration, with trains arriving barely audibly behind the screens sealing the track from the platforms.

Mark Wild, the chief executive of Crossrail, said it was "epic, a beautiful outcome". Most of the volumes of the newly built stations, such as the control rooms, aren't even visible, he said: "The Shard would fit in here quite comfortably."
Crossrail's first official opening planned for December 2018 was cancelled, and Byford explained in February that the line "has to be flawless" before it launched.
Crossrail have put together this video showing the work behind the long-delayed £19bn line, which finally opens in three weeks:
Crossrail: Elizabeth line to open on May 24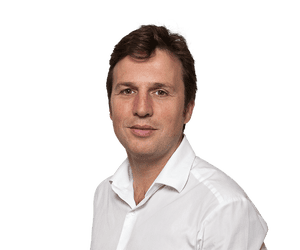 Gwyn Topham
The Elizabeth line will open on 24 May, with the tunnelled central London section of the long-delayed £19bn Crossrail project now ready for passengers.
Transport for London said that the line will open, subject to final safety approvals, the week prior to the Queen's Jubilee celebrations.
The line is set to massively boost capacity on transport in London and the South East, cutting journey times, with a number of new stations and much longer, spacious trains.
The Elizabeth line will initially operate as three separate railways, with the overground services already running as TfL Rail in the west and east planned to join directly with the central section from this autumn.
Abena Oppong-Asare, Labour MP for Erith and Thamesmead, tweets:
Russia's factory sector continues to contract
Russia's factory sector continued to shrink last month, as the country headed into an sharp economic downturn
The latest S&P Global Russia Manufacturing PMI showed that the sector deteriorated in April.
Output, new orders, employment and stocks of purchases all fell, and supplier delivery times lengthening markedly.
It found:
Output and new orders contract again amid impact of sanctions
Inflationary pressures remain substantial
Employment falls for third month in a row
The PMI rose to 48.2 in April, up from 44.1 in March — any reading below 50 shows that activity fell.
The report says:
Rates of contraction in production and new sales eased from March, but sanctions weighed on client demand and the ability of firms to source raw materials. Input shortages and unfavourable exchange rate movements meanwhile led to further substantial upticks in cost burdens and output charges.

Meanwhile, output expectations were historically subdued amid concerns regarding the impact of sanctions on future demand and new orders.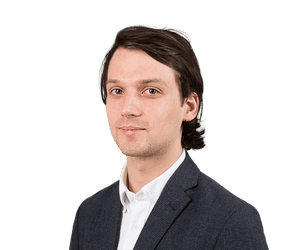 Jasper Jolly
Aston Martin has appointed its third chief executive in three years, with Tobias Moers stepping down from the maker of sports cars after only two years in charge.
Moers will leave the board of the British carmaker with immediate effect but will stay until the end of July to "support the leadership team with a smooth transition", Aston Martin Lagonda announced.
The former Ferrari boss Amedeo Felisa will replace him a chief executive. Felisa joined Aston Martin's board as a non-executive director in July 2021.
Aston Martin, known as the maker of cars used in the James Bond film franchise, has regularly gone through turbulent periods in its 109-year history. Its latest problems began with a stock market listing in 2018 that quickly went sour as high listing costs forced it to look for new funding.
On the UK's cost of living crisis, the UK's environment secretary has been criticised for proposing shoppers should choose value brands in the supermarket as the cost of food soars.
George Eustice, the cabinet minister overseeing food and farming, told Sky News food prices were going up because of the knock-on effect of higher energy costs, pushing up fertiliser and feed costs.
"Generally speaking, what people find is by going for some of the value brands rather than own-branded products – they can actually contain and manage their household budget.

"It will undoubtedly put a pressure on household budgets and, of course, it comes on top of those high gas prices as well."
Pat McFadden, a Labour shadow Treasury minister, criticised Eustice's comments as "woefully out of touch from a government with no solution to the cost-of-living crisis facing working people".
Author and campaigner Jack Monroe flagged in January that many of the Smart Price, Basics and Value range products have been vanishing from shelves:
While Western countries cut their reliance on Russian oil, China's independent refiners have been discreetly buying it at steep discounts, the Financial Times reports today.
An official at a Shandong-based independent refinery said it had not publicly reported deals with Russian oil suppliers since the Ukraine war started in order to avoid attracting scrutiny and being hit by US sanctions.

The official added that the refinery had taken over some of the purchase quota for Russian crude from state-owned commodity trading firms, which are seen to represent Beijing and have mostly declined to sign new supply contracts.

Many western companies are self-sanctioning or struggling to secure the insurance, shipping or financing needed to buy Russia's commodity exports, raising expectations that energy-hungry China will step in and buy the unsold barrels.
More here: China's independent refiners start buying Russian oil at steep discounts
Oil jumps after EU proposes Russia ban
Oil prices have jumped after the European Union proposed phasing out imports of Russian oil.
Brent crude has risen over 3%, to around $3 per barrel, to $108.77 per barrel, as traders digest the prospect of an embargo within six months.
Before the Ukraine invasion, Brent crude had been trading around $90 per barrel.
But today's rally still leaves oil below the highs of early March, when it hit $130/barrel as the UK and US announced bans on Russian oil.
Stephen Innes, managing partner at SPI Asset Management says:
"Oil prices are not precisely flying, so traders suspect the devil will be in the details at this stage.
One key detail is that Hungary and Slovakia would be given an exemption, so they can keep buying Russian crude oil until the end of 2023 under existing contracts, an EU source told Reuters.
Here's our full story on the proposal for a total, phased-in ban on Russian oil imports to the EU:
Ursula von der Leyen has proposed a total ban on Russian oil imports to the EU, saying Vladimir Putin had to pay a "high price for his brutal aggression" in Ukraine.

Member states in Brussels are scrutinising a proposed sixth package of sanctions, but in a speech on Wednesday the European Commission president said Russian oil flows had to stop.

Von der Leyen said Russian supply of crude oil would be prohibited within six months and refined products would be banned by the end of the year, while she acknowledged the demands from countries such as Slovakia and Hungary for additional flexibility.
EU proposes removing Sberbank, two other Russian banks from SWIFT
Europe's latest proposed sanctions on Russia will hit three of its banks, including the largest, Sberbank.
Commission head Ursula von der Leyen told the European Parliament that Sberbank and two other banks would be removed from the international SWIFT transaction and messaging system.
That would further isolate the Russian financial system, over the ongoing war in Ukraine, Commission head Ursula von der Leyen told European Parliament.
"We de-SWIFT Sberbank – by far Russia's largest bank, and two other major banks.

By that, we hit banks that are systemically critical to the Russian financial system and Putin's ability to wage destruction."
Swift (the Society for Worldwide Interbank Financial Telecommunication) is the main secure messaging system that banks use to make rapid and secure cross-border payments, allowing international trade to flow smoothly.
It has become the principal mechanism for financing international trade. In 2020, about 38 million transactions were sent each day over the Swift platform, facilitating trillions of dollars' worth of deals.
Being cut off from Swift would hurt Russian trade, and making it harder for its companies to do business.
German trade: What the experts say
Germany's trade balance 'crashed' in March, warns Oliver Rakau of Oxford Economics:
With exports down 3.3%, and imports up 3.4%, Germany's traditional trade surplus dropped to €3.2bn in March. That's down from €11.1bn in February and €14bn a year earlier in March 2021.
Here's Bloomberg's take:
German exports to Russia plummeted to their lowest in almost two decades, with the fallout from President Vladimir Putin's attack on Ukraine also contributing to a drop in overall trade.

Governments and companies are severing ties with Russia amid Western outrage at the attack and the barrage of sanctions imposed on the Kremlin and associated tycoons. Germany's economic outlook, meanwhile, has darkened as its key manufacturing sector suffers from input shortages and record inflation as a result of the war.
More here: German Exports to Russia Sink to Two-Decade Low After Invasion
Introduction: German exports tumble as trade with Russia shrinks
Good morning, and welcome to our rolling coverage of business, the world economy and the financial markets.
German exports to Russia have tumbled to their lowest in almost two decades, as the Ukraine war hits the European economy.
Sales to Russia sank nearly two-thirds to about €860m in March, with overall German exports also dropping in an early sign of the economic impact of the Ukraine war on Europe's largest economy.
And with a ban on Russian oil looming, trade pressures could intensify.
Total German exports dropped by 3.3% month-on-month in March, the latest data from statistics body Destatis this morning shows.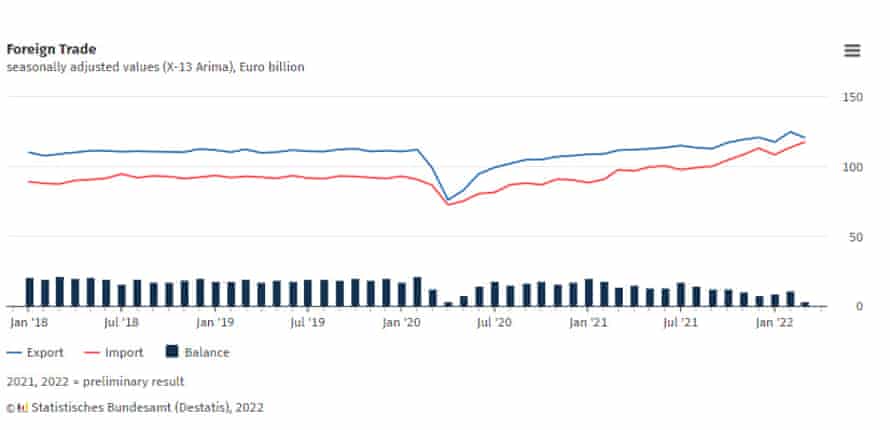 Exports to Russia were particularly hit, sinking over 60% compared with February, due to sanctions imposed as a result of the Ukraine invasion, and "unsanctioned behaviour of market participants", Destatis reports.
Looking ahead, despite richly filled order books, the short-term outlook for German exports doesn't look encouraging, warns ING's Carsten Brzeski:
New lockdowns in China and a continuation of, instead of easing, last year's supply chain disruptions will leave significant marks on German industry. According to a recent Ifo survey, almost half of all German companies are dependent on imports from China. Also, the war in Ukraine is very likely to disrupt other supply chains for good.

More generally, with a high risk that the war accelerates the trend of deglobalization and high energy and commodity prices for longer, the German export sector is facing more headwinds ahead.
German imports, though, rose 3.4% during the month — suggesting that supply chain frictions didn't hamper goods coming in.
Notably, imports from Russia into Germany only fell by 2.4% to €3.6bn, as oil and gas continued to flow.
But that could change soon, with the EU outlining a phased oil embargo on Russia over its war in Ukraine, as well as sanctioning Russia's top bank and banning Russian broadcasters from European airwaves.
President of the European Commission Ursula von der Leyen announced the proposals in a speech in the European parliament.
This will be a complete import ban on all Russian oil, seaborne and pipeline, crude and refined. We will make sure that we phase out Russian oil in an orderly fashion, in a way that allows us and our partners to secure alternative supply routes and minimises the impact on global markets.

This is why we will phase out Russian supply of crude oil within six months and refined products by the end of the year.
The move is an attempt to "break the Russian war machine", after Germany dropped its opposition, our Brussels bureau explains:
A proposal to phase in a prohibition on Russian oil imports will be discussed by member state ambassadors in Brussels on Wednesday, with the most dependent, such as Slovakia and Hungary, seeking exemptions.

Those championing the ban have been bolstered by a change in approach in Germany, where reliance on Russian oil has been reduced from 35% at the end of last year to 12%.

The German economics minister, Robert Habeck, has called on EU member states to show "solidarity with Ukraine" and "do their bit"
Elsewhere today
The UK's cost of living squeeze has intensified, with household goods prices rising by the fastest rate in more than 15 years.
Non-food inflation jumped to 2.2% in April, from 1.5% in March, as soaring energy costs, the widerimpact of the war in Ukraine, and Covid lockdowns in China, pushed up prices.
Staff at the UK's City watchdog are striking today in a dispute over pay and working conditions.
Unite members at the Financial Conduct Authority will hold a two-day walkout, over changes to pay, terms and conditions which it says have left thousands of FCA staff worse off.
Online grocery group Ocado could face a shareholder revolt today at its annual general meetings. Some shareholders, including Royal London Asset Management, are opposing plans to extend a pay package that could give top bosses up to £20m per year for five years.
European markets are set for a subdued start, as investors brace for the Federal Reserve to (probably) hike US interest rates later today.
The agenda
7am BST: German trade balance for March
9am BST: Eurozone service sector PMI report
9.30am BST: UK mortgage approvals and consumer credit data for March
1.15pm BST: ADP report of US private sector payrolls
7pm BST: US Federal Reserve interest rate decision
7.30pm BST: US Federal Reserve press conference